In today's fitness-conscious world, tracking your activity levels has become essential for individuals engaged in various sports, exercise routines, and fitness classes. Fitness watches have emerged as indispensable tools for monitoring and analysing workout metrics, providing valuable insights to improve performance and achieve fitness goals. With a plethora of options available, it can be challenging to choose the right fitness watch for your specific needs. In this article, we'll explore our top ten fitness watches for walking, running, and cycling, highlighting their notable features, benefits, and suitability for different activities.
1. Apple Watch Series 8
Notable Features: Multisport tracking, heart rate zone data, custom workouts, activity rings, fitness streaming service, health monitoring tools
The Apple Watch Series 8 stands out as a top choice for fitness enthusiasts seeking a versatile wearable device. With its comprehensive suite of built-in fitness, health, and safety tools, combined with a vast selection of third-party apps, it offers a seamless integration of fitness tracking and smartwatch functionalities. The watchOS 9 software introduces new features like Multisport tracking for triathletes and real-time metrics for running, including power, stride length, ground contact time, and vertical oscillation. Additionally, the Series 8 excels in health monitoring, accurately tracking activity, blood oxygen saturation (SpO2), body temperature deviations, fertility windows, menstrual cycles, sleep patterns, and more. Its emergency alert capabilities, handwashing timer, and connectivity features make it a comprehensive fitness watch for iPhone users.
2. Garmin fēnix 5S Plus
Notable Features: Advanced Performance Matrix, Garmin Pay, custom bands, built-in GPS, heart rate monitoring
The Garmin fēnix 5S Plus is a top contender in the fitness watch market, particularly for cycling enthusiasts. Its built-in GPS provides accurate distance and pace measurements, while the heart rate monitor ensures precise tracking of your cardiovascular activity. What sets the fēnix 5S Plus apart is its Advanced Performance Matrix, which offers extensive data on your performance metrics, helping you analyse and improve your cycling performance. With Garmin Pay, you can conveniently make contactless payments on the go, and the option to customise bands allows for personalisation and style.
3. Fitbit Versa 2
Notable Features: Alexa integration, Fitbit Pay, exclusive apps, sleep tracking
The Fitbit Versa 2 combines fitness tracking with smartwatch features, making it an excellent choice for individuals seeking a versatile wearable device. With Alexa integration, you can control your smart home devices, check the weather, set reminders, and more, all with voice commands. Fitbit Pay allows for convenient and secure contactless payments, eliminating the need to carry cash or cards during workouts. The Versa 2's sleep tracking capabilities provide valuable insights into your sleep patterns, helping you understand and improve your sleep quality.
4. Samsung Galaxy Watch Active 2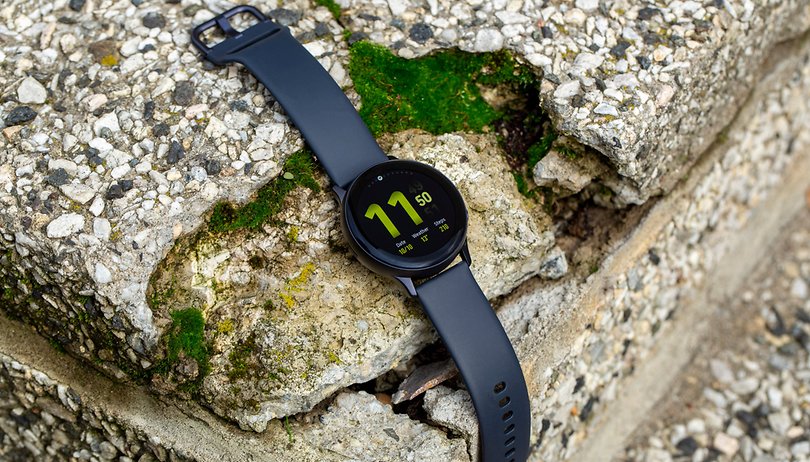 Notable Features: ECG monitoring, automatic workout tracking, sleep analysis, stress management
The Samsung Galaxy Watch Active 2 offers a range of features tailored to fitness enthusiasts. Its ECG monitoring functionality allows for the detection of irregular heart rhythms, providing valuable health insights. The watch automatically tracks various activities, including walking, running, cycling, and swimming, making it convenient for individuals engaged in multiple forms of exercise. Sleep analysis and stress management tools further contribute to overall well-being and performance optimisation.
5. Polar Vantage V2
Notable Features: Running power measurements, recovery tracking, training load analysis, sleep tracking
The Polar Vantage V2 is a comprehensive fitness watch designed for runners seeking to enhance their performance. Its running power measurements provide real-time data on your running effort, helping you optimise your training intensity and pacing. The watch also offers recovery tracking and training load analysis, allowing you to monitor and adjust your training routines for optimal results. With sleep tracking capabilities, the Vantage V2 helps you understand and improve your sleep patterns, ensuring proper rest and recovery.
6. Suunto 9 Baro
Notable Features: Long battery life, altitude and weather tracking, training insights, route navigation
The Suunto 9 Baro is a rugged fitness watch designed for outdoor enthusiasts, particularly those engaged in activities like hiking and trail running. Its impressive battery life ensures extended usage without the need for frequent recharging. The watch's altitude and weather tracking features provide valuable information for individuals venturing into high-altitude or volatile weather conditions. Training insights, including recovery recommendations and training load analysis, help optimise performance, while route navigation capabilities ensure you stay on track during your outdoor adventures.
7. Huawei Watch GT 2 Pro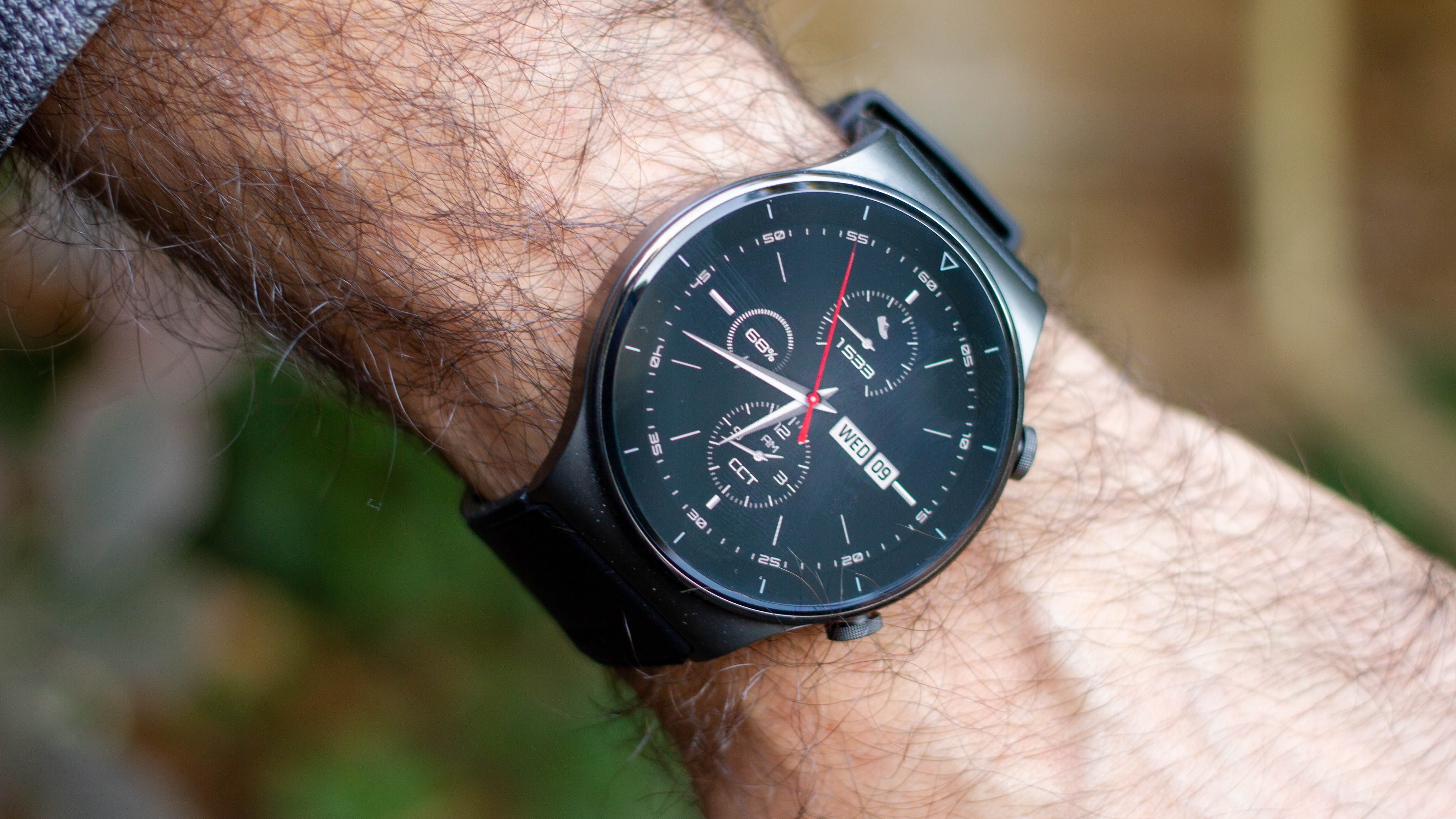 Notable Features: Golf mode, professional workout modes, sleep tracking, stress monitoring
The Huawei Watch GT 2 Pro offers a combination of fitness tracking and lifestyle features, catering to various activities and interests. Its golf mode provides specific data and analysis for golfers, helping them improve their game. The watch includes professional workout modes for activities like running, swimming, cycling, and more, ensuring accurate tracking and performance analysis. Sleep tracking and stress monitoring features contribute to overall well-being and help individuals maintain a balanced lifestyle.
8. Amazfit GTS 2
Notable Features: Blood oxygen saturation monitoring, sleep quality analysis, built-in GPS, Alexa integration
The Amazfit GTS 2 offers an array of features at an affordable price point, making it an attractive option for budget-conscious individuals. Its blood oxygen saturation monitoring provides insights into your overall health and fitness levels. Sleep quality analysis helps you understand and improve your sleep patterns, while built-in GPS ensures accurate distance and pace tracking during outdoor activities. Alexa integration allows for voice commands and smart home device control, adding convenience to your daily routines.
9. Withings Steel HR Sport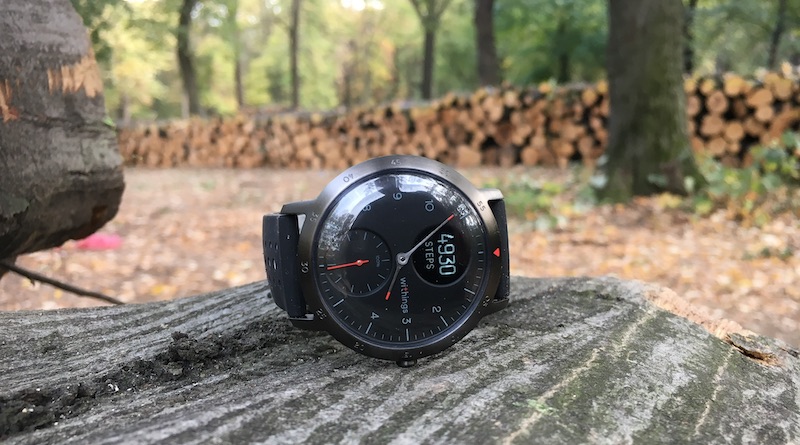 Notable Features: Heart rate monitoring, connected GPS, multisport tracking, water resistance
The Withings Steel HR Sport combines a classic analogue watch design with essential fitness tracking features. Its heart rate monitoring capabilities provide continuous tracking during workouts, ensuring accurate data for performance analysis. Connected GPS allows for distance and route tracking, while multisport tracking ensures compatibility with a wide range of activities. With water resistance, the Steel HR Sport is suitable for swimming and other water-based activities.
10. Garmin Forerunner 945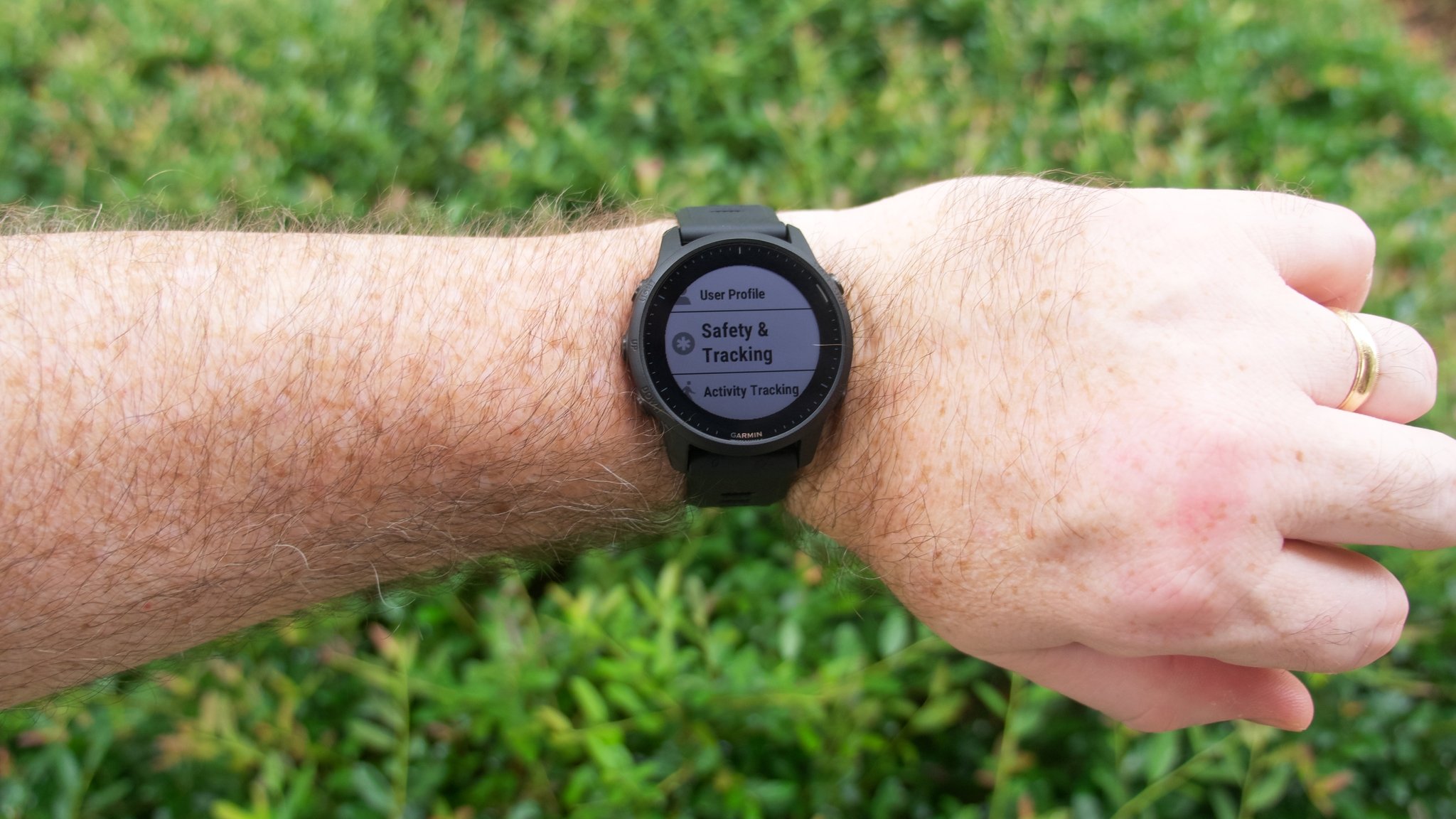 Notable Features: Music storage, Garmin Pay, advanced running dynamics, training status analysis
The Garmin Forerunner 945 is a feature-rich fitness watch designed for serious runners and athletes. With music storage capabilities, you can listen to your favourite tunes during workouts without the need for a separate device. Garmin Pay enables convenient contactless payments, eliminating the need to carry cash or cards. Advanced running dynamics provide detailed insights into your running technique and performance, helping you optimise your training routines. Training status analysis offers valuable feedback on your fitness level and progress, guiding you towards better performance and results.
Choosing the right fitness watch for walking, running, or cycling can greatly enhance your training experience and help you achieve your fitness goals. The top ten fitness watches mentioned in this article offer a range of features and functionalities suitable for various activities and preferences. Whether you prioritise advanced performance metrics, health monitoring capabilities, or smartwatch integration, there is a fitness watch that aligns with your needs and budget. Consider the notable features, benefits, and user reviews when making your decision, and embark on a journey towards improved fitness and well-being with the perfect fitness watch companion.
Take on a Virtual Fitness Challenge
One way to test out your Fitness watch is to sign up for a virtual fitness challenge. Fitwins virtual fitness challenges are a monthly activity that see you work towards distance goals whilst walking, running or cycling. You can connect your Strava, Garmin or Fitbit if you use them, or simply use our in-built telematics that will track you with GPS, and see how far you can go. 
The further you travel during the month, the further around the exclusively designed routes you will travel on your virtual tour of famous cities and landscapes. Some of these cities and landscapes have included London, Rome, and Lapland. You can take on these challenges for free for personal glory, or you can upgrade to a medal entry, which sees you earn a real, heavyweight medal of achievement, which will be delivered directly to your door.
If you're keen to get started, simply download the app for free and register for an account. Feel free to join the current challenge for free to see how it works, and when you're happy you're going to hit your goals, you can purchase credits to earn real medals.