Ten Great Gadgets for Runners
Are you looking for the perfect gift for a runner in your life? Look no further! In this comprehensive guide, we've curated a list of the top 10 gadgets that every runner would love to receive for their birthday or Christmas. From fitness trackers to smart headphones, these gifts are sure to enhance their running experience and help them reach their fitness goals. So, let's dive into the world of running gadgets and find the perfect present for your favourite runner!
Garmin Forerunner 245 Music: The Perfect Running Companion
If you're looking for a high-quality running watch that offers advanced features, look no further than the Garmin Forerunner 245 Music. This sleek and stylish watch is designed specifically for runners and provides accurate GPS tracking, heart rate monitoring, and even music storage. With its built-in music player, runners can leave their phones behind and enjoy their favourite tunes while on the go. The Forerunner 245 Music also offers training features such as personalized coaching and performance monitoring, helping runners improve their performance and reach their goals. Priced at £299, this running watch is a great investment for any serious runner.
Jaybird Vista True Wireless Earbuds: Uninterrupted Running Sessions
For runners who enjoy listening to music or podcasts during their workouts, the Jaybird Vista True Wireless Earbuds are a game-changer. These earbuds offer a perfect combination of comfort, durability, and sound quality, making them ideal for long runs and intense workouts. With their IPX7 waterproof rating, they can withstand sweat and rain, ensuring that runners can focus on their training without any interruptions. The Vista earbuds also provide a secure and snug fit, thanks to their customizable ear tips and fins. Priced at £159, these wireless earbuds are a great gift for any runner who wants to enhance their audio experience while on the move.
Hyperice Hypervolt: Say Goodbye to Post-Run Soreness
After a long and intense run, runners often experience muscle soreness and fatigue. That's where the Hyperice Hypervolt comes in. This powerful percussion massage device is designed to relieve muscle tension and accelerate recovery. With its quiet and high-velocity motor, the Hypervolt delivers a soothing massage experience that targets specific areas of the body. Runners can use it to warm up before a run or to relax their muscles afterward. Priced at £249, the Hypervolt is a valuable tool for any runner who wants to take their recovery to the next level.
FlipBelt: Keep Your Essentials Secure
Carrying keys, phones, and other essentials while running can be a hassle. That's where the FlipBelt comes in handy. This innovative running belt provides a secure and discreet way to carry your belongings without interfering with your run. The FlipBelt features multiple pockets that can hold your phone, keys, credit cards, and even energy gels. Made from stretchy and moisture-wicking fabric, it stays in place during your run and prevents any bouncing or chafing. Priced at £24.99, the FlipBelt is a practical and affordable gift for any runner.
Theragun Mini: Portable Muscle Recovery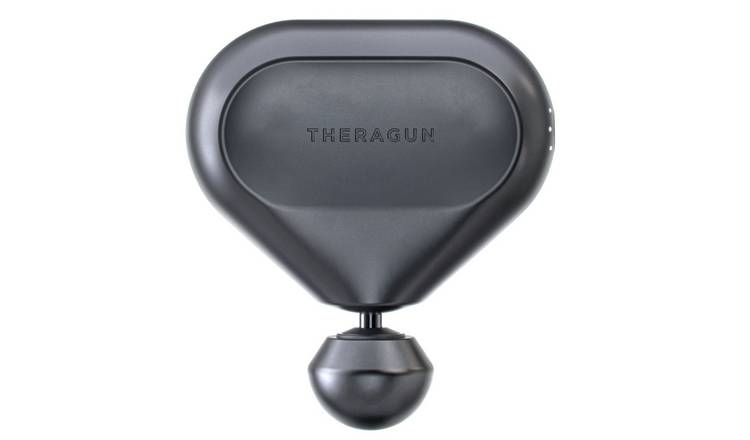 Muscle recovery is essential for runners, and the Theragun Mini is a compact and portable solution. This handheld percussive therapy device delivers deep muscle treatment, helping to relieve soreness and improve circulation. With its three-speed settings, the Theragun Mini allows runners to customize their massage experience to suit their needs. Its small size makes it perfect for on-the-go use, whether it's at home, in the gym, or even during a post-run stretch. Priced at £155, the Theragun Mini is a valuable addition to any runner's recovery routine.
Aeropex OpenRUN: Open-Ear Bone Conduction Headphones
For runners who prioritize safety and situational awareness, the Aftershokz Aeropex is the ideal choice. These bone conduction headphones transmit sound through the cheekbones, leaving the ears open to hear ambient noise. This feature allows runners to enjoy their favorite music or podcasts while staying aware of their surroundings. The Aeropex headphones are lightweight, comfortable, and sweatproof, making them suitable for long runs and intense workouts. Priced at £129.95, these headphones are a fantastic gift for safety-conscious runners.
Oofos Recovery Shoes: Treat Your Feet
After a challenging run, runners deserve comfortable and supportive footwear. That's where Oofos Recovery Shoes come in. These specialized shoes feature a unique foam technology that provides exceptional cushioning and arch support. By wearing Oofos Recovery Shoes after a run, runners can alleviate foot and leg fatigue, allowing for faster recovery. These shoes are available in various styles for both men and women, ensuring a perfect fit for every runner. Priced from £39.95, Oofos Recovery Shoes are a thoughtful and practical gift that every runner will appreciate.
SPIbelt Running Belt: Carry Your Essentials with Ease
The SPIbelt Running Belt is a must-have accessory for any runner who wants to keep their essentials close at hand. This sleek and stretchy belt can hold phones, keys, energy gels, and more, without bouncing or shifting during a run. Its expandable pocket ensures a secure fit, while the adjustable strap allows for a comfortable and personalized fit. Whether it's a short jog or a long-distance run, the SPIbelt Running Belt is a practical and stylish gift for runners of all levels. Priced at £29.99, it's an affordable and functional present.
NURVV Run Insoles: Improve Your Running Technique
For runners who want to take their training to the next level, NURVV Run Insoles are a game-changer. These smart insoles track key running metrics, including cadence, step length, pronation, and balance, providing valuable insights to improve running technique and prevent injuries. The insoles connect to a smartphone app, which displays real-time data and personalized coaching tips. With NURVV Run Insoles, runners can analyze their performance, set goals, and make data-driven improvements. Priced at £249, these insoles are a premium gift for dedicated runners.
In conclusion, finding the perfect gift for a runner doesn't have to be a challenge. By considering their needs and preferences, you can choose a gadget that will enhance their running experience and help them achieve their goals. Whether it's a virtual fitness challenge, a high-quality running watch, or a recovery tool, these gifts are sure to impress any runner. So, why wait? Start shopping and give the gift of fitness and motivation to your favorite runner today!
Fitwins Virtual Fitness Challenges: Take Running to the Next Level
One of the most exciting gifts you can give to a runner is the opportunity to participate in virtual fitness challenges. Fitwins offers a range of virtual challenges that are compatible with popular fitness trackers like Garmin and Fitbit. These challenges provide runners with a unique and immersive experience, allowing them to compete with others from around the world without leaving their neighborhood. Whether it's a virtual marathon or a fun-themed race, Fitwins offers a variety of challenges to suit every runner's preferences. Not only will these challenges keep them motivated and engaged, but they also provide a sense of community and camaraderie. So, why not give the gift of a virtual fitness challenge and let your favourite runner embark on an exciting adventure?
Please note: Fitwins virtual fitness challenges are available to download from Fitwins and are compatible with popular fitness trackers like Garmin and Fitbit.